Although managing costs for medical waste disposal ranks high for healthcare facilities, over 75% are overpaying for their services
Many healthcare facilities are likely overpaying for their medical waste disposal and compliance training services, unaware that there are alternative solutions now available.HealthFirst Environmental and its preferred network of medical waste and ancillary services now provide you access to bundled waste management services that can help you save money, no matter how large or small your needs are.

Medical Waste Disposal
HealthFirst Environmental, has partnered with a preferred network of medical waste service providers to offers a full range of medical waste and sharps management solutions.  Whether you are a small office that produces very small amounts of sharps and medical waste to a large healthcare facility, HealthFirst can provide you a service that can fit your specific needs.

OSHA & HIPAA Compliance Training
Achieve total compliance with our online OSHA and HIPAA Compliance Program. Train your staff anytime, and anywhere, individually, or as a group

Secure Document Destruction Services
Secure document destruction services: an effective solution for sensitive documents while ensuring security and peace of mind. Recycling paper is an important part of sustainability, but leaving confidential information exposed can dramatically increases the risk of data breach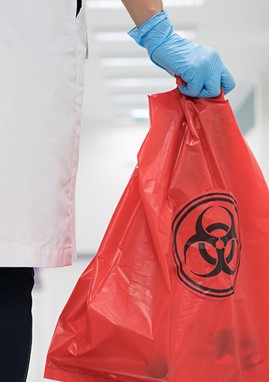 A new way to manage your medical waste
Since 1971, HealthFirst has helped dental and medical offices maintain readiness and patient safety through solutions that include medical waste and regulatory compliance management. Their commitment to providing healthcare providers with better solutions led HealthFirst to form partnerships with leading medical waste and ancillary service providers.
HealthFirst Environmental, is committed to providing you the best-in-class environmental services, no matter the size of your facility.
Bundled Services Available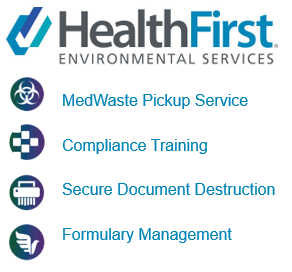 HealthFirst Environmental is dedicated to saving you money while simplifying your compliance with bundled services.  Our customers can choose from the list of desired services and we will present you with an affordable and predictable flat monthly fee.
Unlike other providers in the market, you will not see any unexpected fees, price increases or surcharges on your invoice. HealthFirst believes in pricing transparency.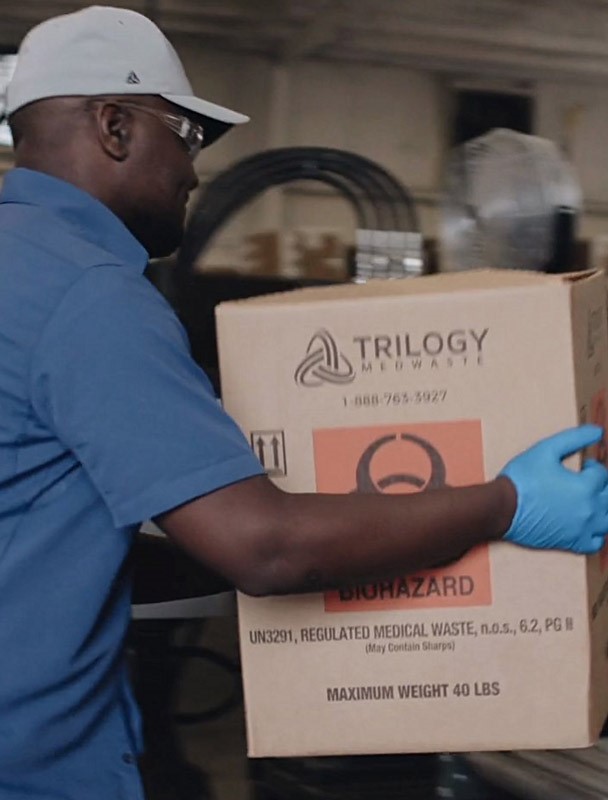 Custom sizing the right service for your practice to maximize savings
Many times your practice is overpaying for service due to improper contracted volume or service frequency.
HealthFirst with work with your team to analyze your current service and determine if changes can be made to maximize your savings.  Many times our team can help you achieve a 25% or more savings per year.  Give HealthFirst Environmental a chance to give you a no obligation quote on what we can do for you!