VisualDx is a web-based, clinical decision support system designed to enhance diagnostic accuracy, aid therapeutic decisions, and improve patient safety.
Value of Visual DX
We are committed to #raisetheline and #flattenthecurve by offering 30-day free access. Clinicians can provide better quality care by utilizing VisualDx, a trusted decision support solution.
Value of Visual DX

Dual-Use Clinical Medicine and Public Health Alerting

Telemedicine
VisualDx has a 20-year history of both empowering clinical decision-making and supporting the public health mission. Whether at the clinic, in the emergency department, or via telemedicine our solutions improve medical decisions through augmented thinking and timely visualization.

Build a custom differential diagnosis in seconds by entering a key finding across general medicine.

Smart search diseases for best tests and therapy options.

Review over 42,000 of the world's bestmedical images to compare variations of disease.

Accurately diagnose adverse medication reactions.

Earn CME with every search.

Click to get started quickly with our tutorial videos.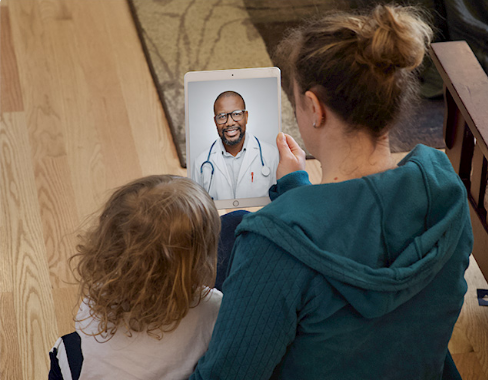 Improve Telemedicine Visit
Telemedicine is now a requirement if we are to deliver care for all patients.
During a live telemedicine visit, you can utilize Visual DX just as you would during a clinic visit to show patients images and share information.
Build patient trust and confidence, educate, and reduce patient anxiety. Scroll to appropriate images and show them to your patient as you video conference with them. Then email a patient handout from the VisualDx system, ensuring your patient has accurate information and understanding.
Dual-Use Diagnosis, Testing and Therapy
As we respond to the COVID-19 crisis, we must continue to deliver high-quality care for all the other patient complaints and diagnoses. VisualDX is uniquely suited to provide preparedness in critical situations such as COVID-19 and support everyday clinical complaints.
VisualDx standardizes clinical information and allows for county-and state-based alerting and mandatory disease reporting information to be updated by health departments 24x7x365.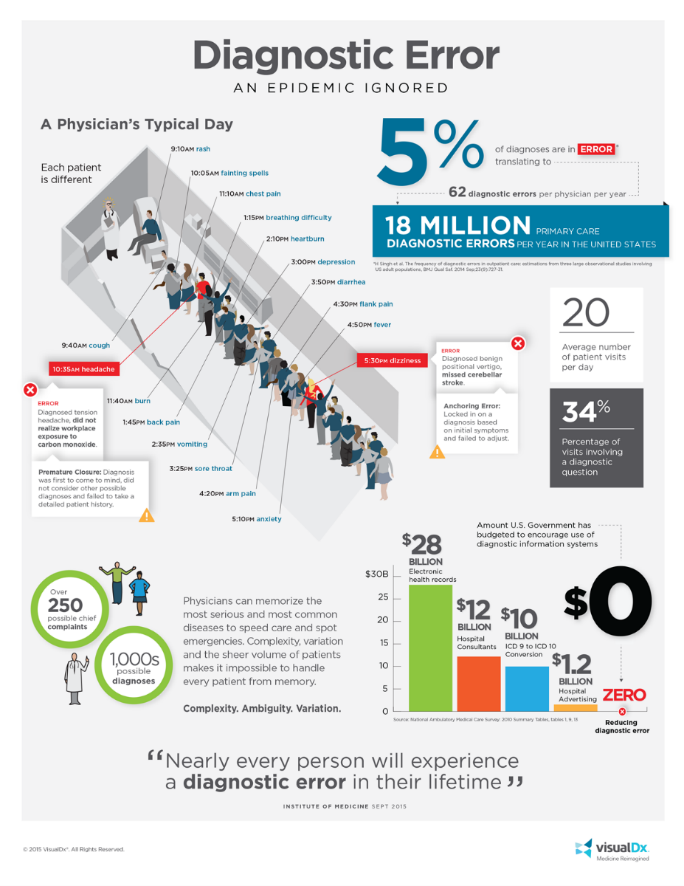 Client Testimonials
Dr. Michel Arnould, Family Medicine Physician VisualDx is a useful and powerful tool – a must have software for all general practitioners.
James Shoemaker, MD, Emergency Medicine Physician Unbelievably useful app that is only getting better and more invaluable. Essential tool in your toolbox,
Roman Bronfenbrener, MD, Dermatologist I love VisualDx for the speed with which it helps me confirm a diagnosis
Matthew Merriman, MD, Emergency Medicine Physician The differentials and clinical information available in VisualDx are intuitive to use, high impact, and genuinely benefit patient care. I feel better having it tucked in my pocket on each clinical shift!"
Eric Ingerowski, MD, Pediatrician VisualDx helps bring excitement back to medicine.
Edie Hamilton, PA-C, CCRC, Physician Assistant I use VisualDx because it increases my knowledge and confidence to ensure I am doing my best as a health care provider. Which means I am able to provide better care for my patients.
Rachel Diamond, MD, Pediatrician. I really like VisualDx because its very fast, its accurate, and its user friendly,
Amber Bard, Medical Student Thanks to my use of VisualDx, my niece was treated and avoided a fate of corneal scarring or lifelong blindness,
Jennifer Pugh, MSN, APRN, FNP-C, Nurse Practitioner We recognize the value of VisualDx not just as a joint provider, but how it can help us in greater ways improve patient safety with our policyholders," Geri Amori, PhD, VP, Academic Affairs, Coverys "VisualDx has certainly made my time in clinical practice worthwhile. Convenience is the most valuable option VisualDx offers to me.