Healthcare providers that switch to MedPro Disposal save an average of 25% on their medical waste disposal spend
Nearly 80% of the healthcare practices in the US are overpaying for medical waste disposal services. Managing the pickup and destruction of your facility's medical waste can be confusing and expensive, with unexpected line item charges or inconsistent service. MedPro Disposal offers healthcare providers with a simple and safe solution for one flat rate.
"Enter The MedPro Disposal Advantage"
Cost Savings
MedPro Disposal works with your facility to identify the exact services you require, evaluating your waste stream and desired pickup frequency based on site storage capacities. From there, a customized proposal is generated to ensure you are only paying for exactly what you need. And unlike other providers, you will never see any additional fees or surcharges on your invoice. The price you're quoted, is the price you'll pay.
Client First
With a team of dedicated Customer Advocates, MedPro Disposal provides every client with the VIP treatment. MedPro Disposal is invested in the success and safety of your practice and from the moment you switch, you have a partner guiding you to ensure you are getting the most out of your service. A 24/7 client portal makes it easy to manage your account, including accessing digital copies of your waste destruction manifests as required by law.
Protection
When dealing with potentially infectious waste materials, it's important that you and your staff are protected. In addition to providing access to a suite of training and certification tools, MedPro Disposal is one of the few haulers who takes full title to your medical waste when it leaves the facility. With a comprehensive, multimillion dollar insurance policy, your facilty is protected should the unexpected occur while your waste is on the way to being disposed of in a compliant manner.

Medical Waste Disposal
Managing all medical waste needs from biohazard containers to sharps disposal

OSHA Compliance Training
Stay up-to-date with all things OSHA, DOT, EPA and other regulations

HIPAA Compliance Training
Everything from education to certification keeping your practice safe and secure

Pharmaceutical Waste Disposal
Safe, environmentally-friendly process to discard unused and expired medications

Secure Document Shredding
From hard drives to paper patient records, we help safeguard private information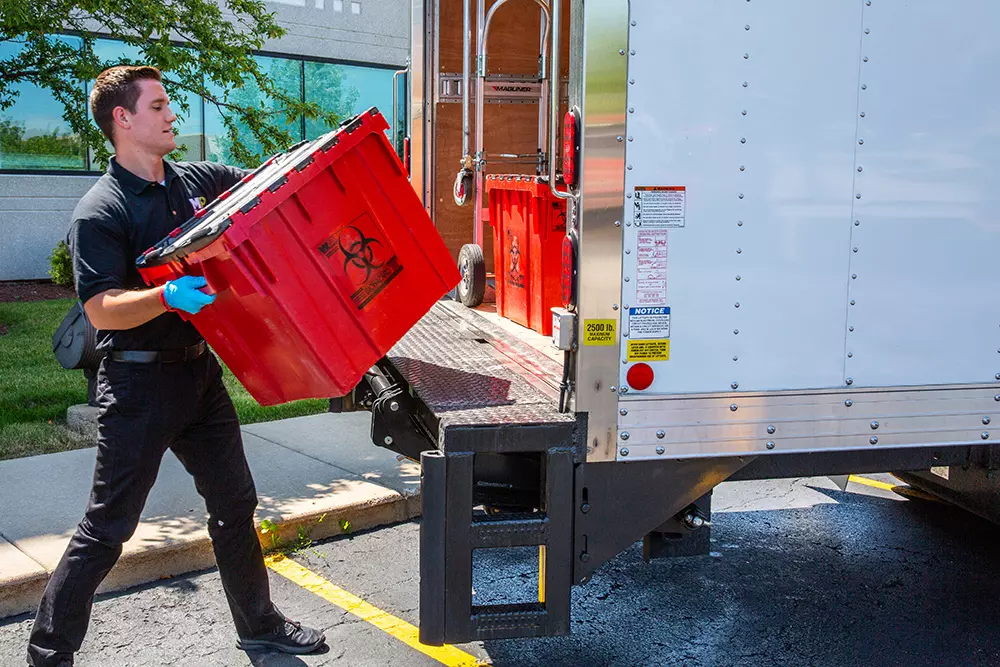 Medical Waste Disposal
The service that started it all, with service options ranging from mail-back/on-call to multiple pickups per week, we offer your practice flexibility as it grows. Your medical waste is picked up and safely transported to a processing facility where it is rendered no longer infectious in the most environmentally-friendly method available. All of this is offered for a low, flat-rate without hidden fees such fuel surcharges, regulatory and documentation fees, or other unexpected charges.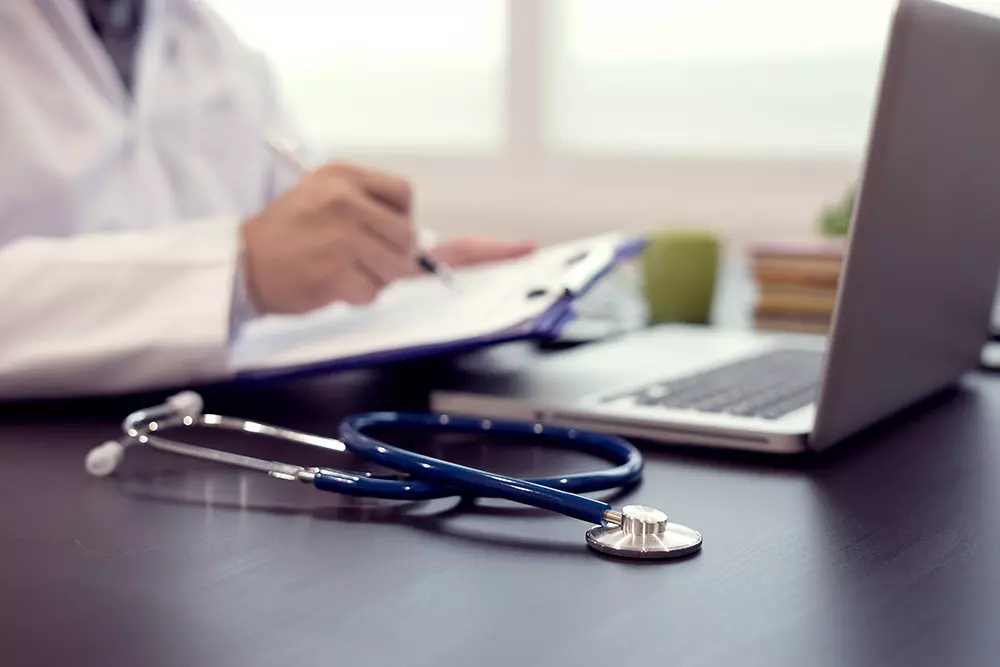 OSHA Compliance Training
MedPro Disposal has a growing online suite of compliance programs supported by a team of experts. From bloodborne pathogens certification to support for HazCom and MSDS management, MedPro Disposal is committed to helping you protect your staff. You'll have access to an easy-to-use compliance portal which is easy to use, interactive multimedia, has updated regulatory information and allows monitoring of staff training and certification.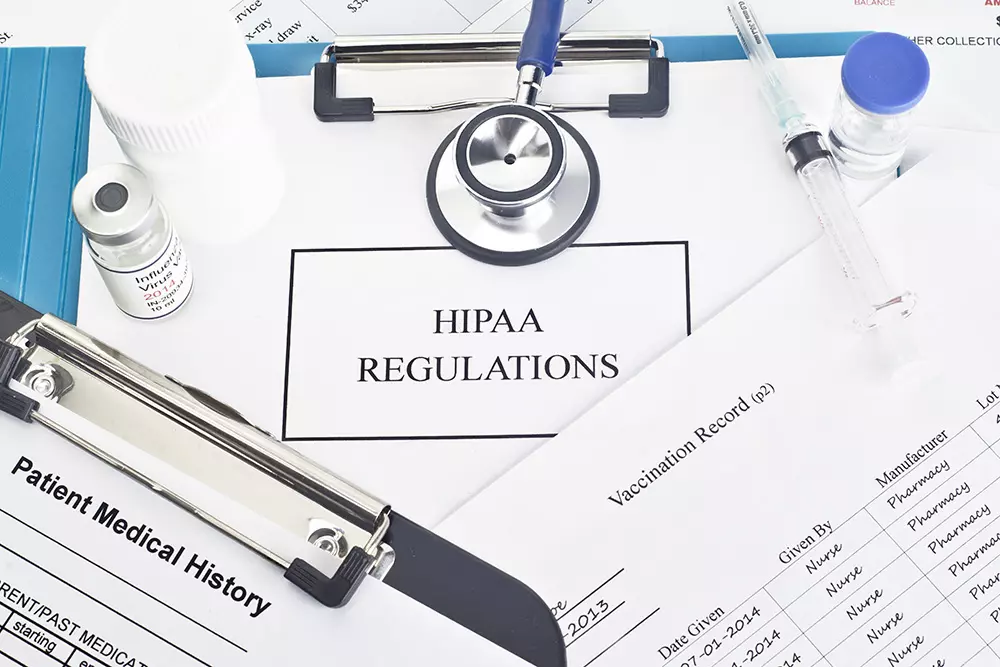 HIPAA Compliance Training
Protecting your staff is only part of the equation as it's equally important, and legally required, that your office is compliant with regards patient protected health information (PHI). This includes regular audits of technology systems and ensuring sensitive data is secured and protected from cyber-attack or accidental loss.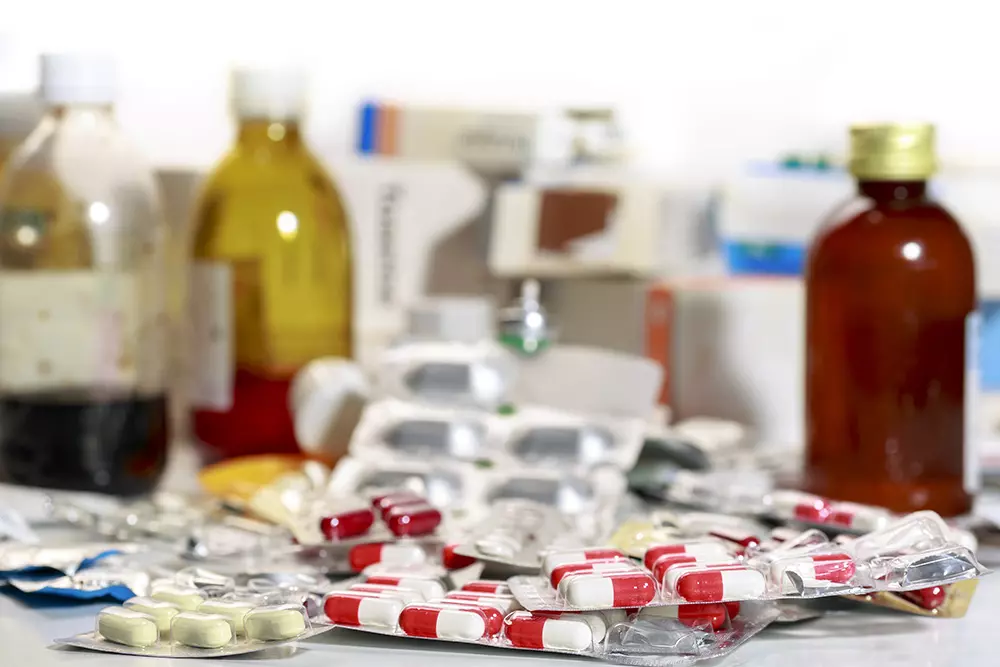 Pharmaceutical Waste Disposal
For practices that manage over-the-counter (OTC) or controller (DEA Schedule II-V) pharmaceuticals, MedPro Disposal offers an affordable and environmentally-friendly solution to safely dispose of unused or expired medications.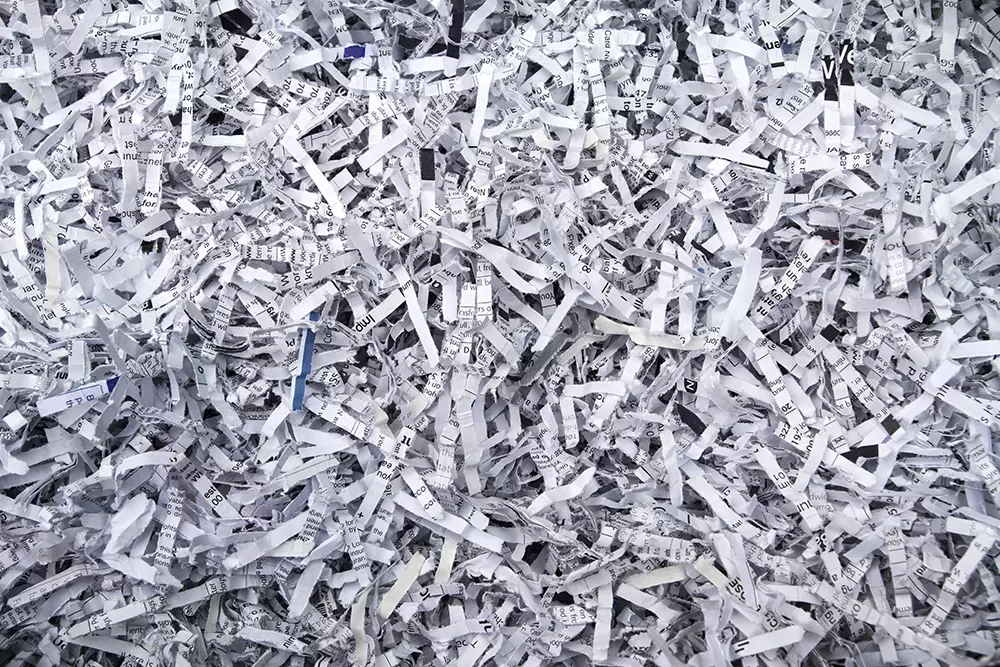 Secure Document and Data Destruction
From sensitive financial information to confidential patient health records, MedPro Disposal offers providers safe and secure HIPAA-compliant destruction services for digital and printed documents. Whether your facility needs recurring service or a one-time purge, our disposal options are ISO and NAID AAA-certified to ensure your office is protected.
Client Testimonials
Macarthur B One of our doctors asked me to find a new medical waste disposal vendor because ours had just raised our rates again. I filled out a quote request online and within minutes our sales rep Mark gave me a phone call. That same day I had a new contract for all the same services but at almost half of what we were paying! I'm not sure what issues others are having with signing an agreement, but you sign something to get your regular trash picked up, why not your medical waste? At least this time our rates our locked in, unlike with our last company. Signing up was easy and we were able to schedule our 1st pickup so there was no lapse in service.
Lawrence C. I recently called to start brand new service to the business I work for. The agents I spoke with offered me service plans based on what my needs were, and not based on how much they could charge me. Everyone was friendly and courteous, and the response time between emails was quick. Thank you to those involved. I will may offer MedPro as a service our other sites could use.
Robin W. Changing to MedPro from Stericycle was extremely easy. I cannot believe the cost savings of at least 75K that we have missed out on annually!! Highly recommend getting a price comparison from MedPro.