Although managing costs for medical waste disposal ranks high for healthcare facilities, over 75% are overpaying for their services.
Many healthcare facilities are likely overpaying for their sharps and medical waste disposal services.  Traditional medical waste pickup services are set on a regular schedule, many times picking up your waste containers when they are not full.   HealthFirst provides your practice with a cost-effective alternative to these traditional pickup services, which allows you to dispose of your sharps and medical waste containers when they are full, which maximizes your waste disposal cost savings.  This is done using mailback services.
Our line of mailback sharps and medical waste management kits include specially packaged sharps containers with pre-paid shipping and disposal services included in one low cost.  Sharps container mailback kits are available in single and multi-packs for use in each treatment room. Larger DOT rated containers are also available to handle your medical "Red Bag" waste as well as full sharps containers.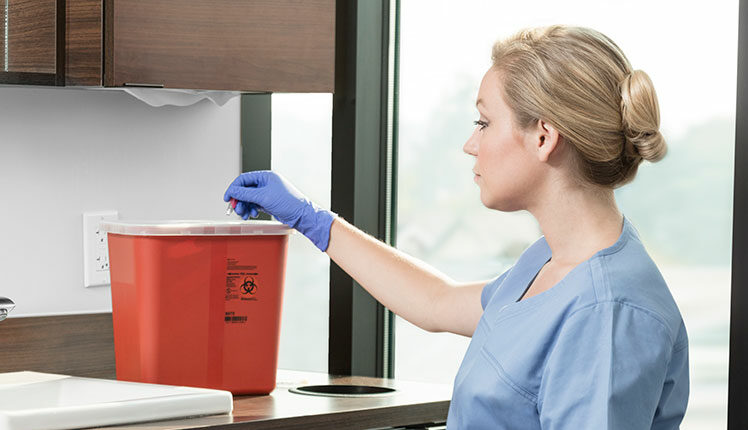 A cost saving alternative to pickup services.
Many customers who switch to mailback services can save 50% or more compared to pickup services.  Simply fill the containers and use the provided pre-paid shipping box for return shipping and waste processing.  The containers are specially designed and packaged so that these can be shipped just like a regular package.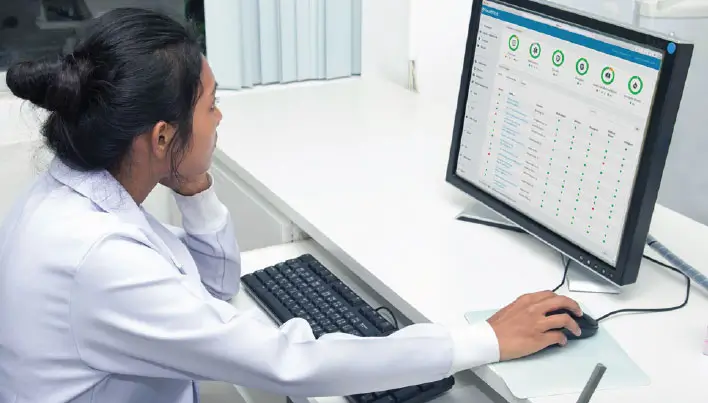 Online Client Returns Portal
OnTraq, HealthFirst's intelligent platform, reduces the risks, headaches, and costs of medical waste regulatory compliance.
All customers receive complimentary access to OnTraq, HealthFirst's practice readiness application, which uses smart automation to track and document compliance with all aspects of their sharps management plan along with officially documenting proper disposal of medical waste for regulatory compliance.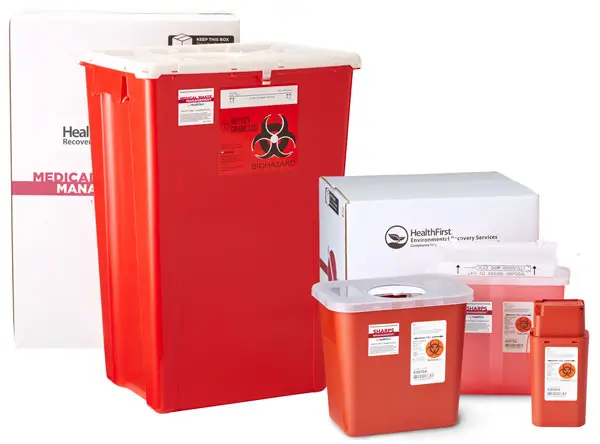 Pack, Ship, Report, Done!
Place sharps containers into the postage-paid return box along with the printed manifests.
Give the completed box to a UPS driver or deliver it to your local UPS drop-off location (or USPS location for medical waste mailback).
Once the box is received and destroyed by waste processor, a digital Processing Certificate is available in OnTraq.
Keep a copy of the processing certificate for proof of processing. You are done!