Up to 80% of communicable diseases are transferred by touch
Over 1,000,000 Healthcare Associated Infections (HAIs) are reported each year, leading to tens of thousands of deaths and billions of dollars in healthcare costs. As staggering as this is, these HAIs are largely preventable, with proper hand washing playing a large role in warding them off. Vitalacy prevents the transmission of infection diseases through automated tracking of hand sanitization. Our system of trackers and sensors monitors users, notifies them when they've missed a hand wash, and provides immediate feedback on wash quality to improve hand hygiene and prevent the spread of disease.

Automated Hand Hygiene Monitoring
Monitor hand washing within your facility in order to reduce the risk of infection

Contact Tracing
Encourage safe distancing and track proximity events to prevent and slow the spread of illness

Dispenser Sensors
Get accurate reports on soap and sanitizer usage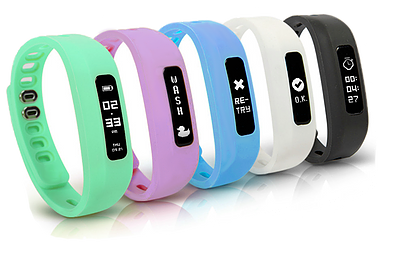 Automated Hand Hygiene Monitoring
The World Health Organization reports that an estimated 60% of caregivers don't wash their hands consistently and correctly. The Vitalacy Automated Hand Hygiene Monitoring Solution aims to alleviate the risks associated with insufficient hand washing by reminding staff when they've missed a hand wash, providing feedback on the quality of wash, and issuing data reports that allow you to optimize hand hygiene in your practice and reduce the spread of infection.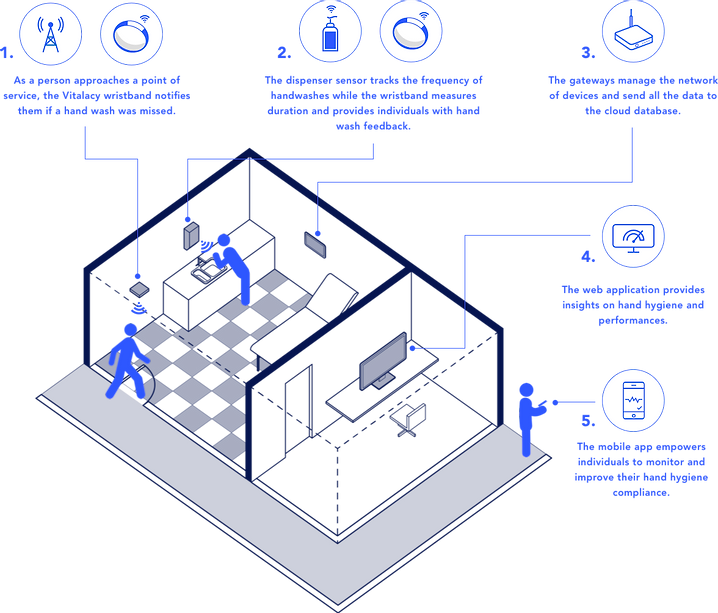 Contact Tracing
Proper distancing is necessary in stemming the spread of infection. That's why Vitalacy offers Contact Tracing with Reminders using our SmartBands. Staff will get a notification with visual and vibration alerts if they aren't maintaining safe distance, and the app will keep a record of proximity events so that if an infection among the staff is detected, the spread can be limited through contact tracing.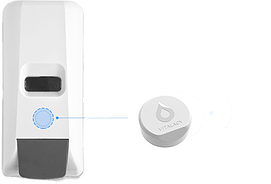 Dispenser Sensors
Keep accurate track of soap and sanitizer use in your practice. Our small, lightweight sensors adhere to dispensers and monitor dispense events. Working with both manual and automatic dispensers, these sensors are easy to install and have a battery life of at least two years, giving you important data and peace of mind.
Downloads