96% of patients' negative reviews of medical practices are motivated by issues such as wait time, poor communication, and disorganization
Patients value convenience. Most office visits typically start with patients filling out a set of forms on a clipboard while sitting in a crowded waiting room. This experience is frustrating for the patients and staff alike and creates unnecessary exposure to pathogens which can be easily avoided.
Create the waiting room of the future
Automating the patient journey increase convenience, safety and satisfaction. Yosi is a 5 star solution that drives these benefits while offering healthcare providers virtual waiting room solutions to streamline patient intake, registration, and engagement. Is your practice realizing the benefits below?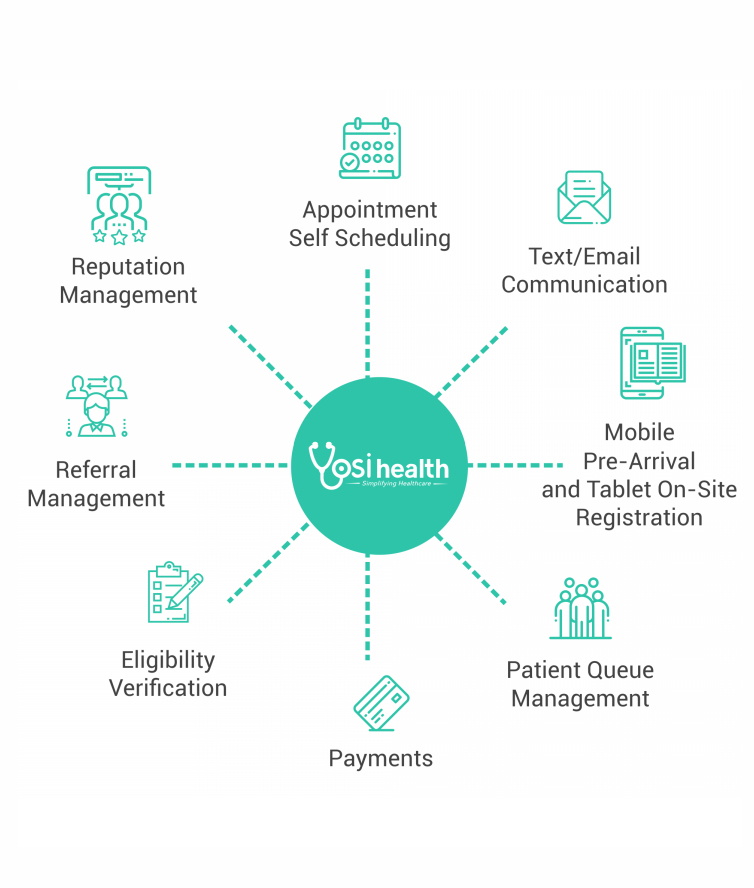 Care Centers Like Yours Are:
Reducing no-show rates by: 45%
Reducing phone calls by: 70%
Reducing paperwork by: 80%
Reducing claims denials by: 15%
Increasing collection rates by: 20%
Yosi Health's main offerings include the following

Self Scheduling & Communication
Keep your schedule full by allowing patients to find and book available appointments at their convenience, then sending automatic appointment reminders via email or text

Digital Check-In & Patient Intake
Eliminate the clutter of clipboards, the hassle of scanning, and patients' frustration with digital intake and registration forms that sync directly to your EMR

Patient Queue Management
Mitigate exposure risk with a virtual waiting room and a touches process meant to keep staff and patients safe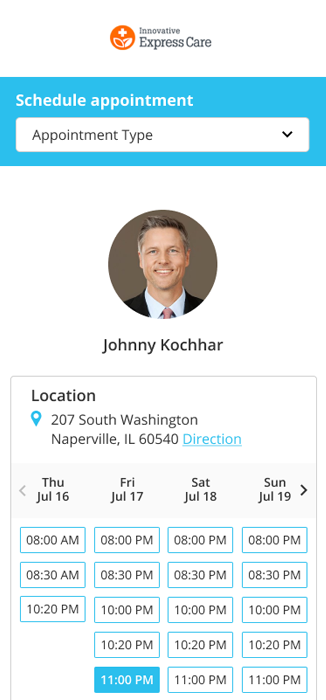 Self Scheduling and Communication
Traditional methods of scheduling and confirming appointments are time consuming, for patients and staff alike. With Yosi Health, patients are able to find and book available appointments in real time directly from their smartphone, eliminating the need for time-consuming phone calls.
Once those appointments are scheduled, Yosi's customizable appointment reminders will text or email your patients to remind them of their upcoming visit, taking the pressure of manual appointment coordination off your staff. This creates another easy, reliable and safe way for providers to continue care to their patients.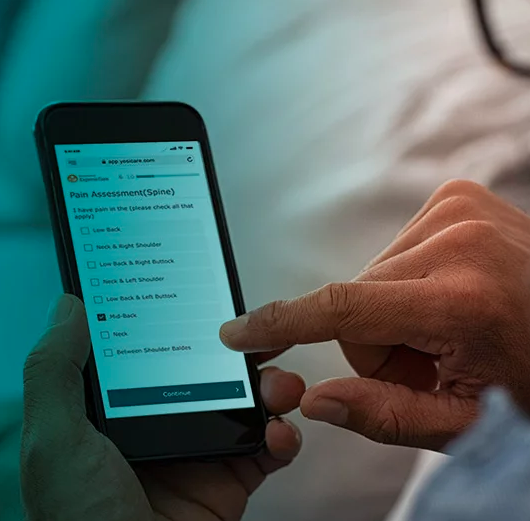 Digital Check-in & Patient Intake
Paper intake and registration forms cause frustration for patients and unnecessary work for staff. Yosi provides custom intake forms that automatically upload patient information into your EMR, saving your patients from having to come in early to fill out paperwork and your staff from having to scan it all into the system.
We also offer electronic signature functionality and a secure OCR card scan, so every step of the patient intake process can be completed digitally and ahead of time if the patient is able. For those patients who may be less tech-savvy, we also have a best-in-class iPad solution for your waiting room to allow patients to fill out documentation on arrival, while still eliminating the extra work from your staff.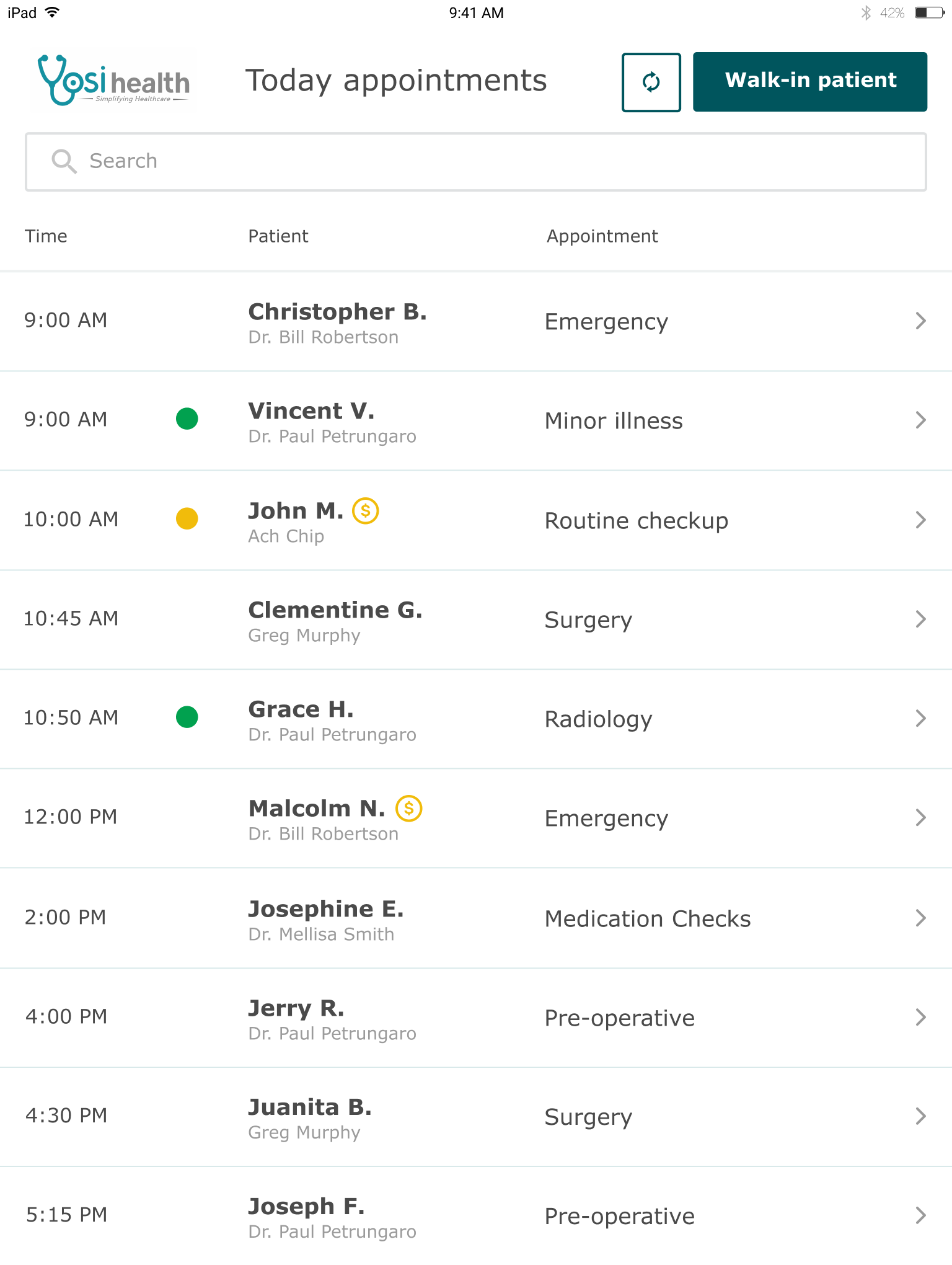 Patient Queue Management
It is now more clear than ever that crowded waiting rooms represent an unnecessary risk for infection. Keep your staff and patients safe with Yosi's virtual waiting room and touches process that allows for maximum distancing and minimum exposure for all involved.
Patient Queue Management systems also provide a level of comfort for your patients and further promotes their well being by having them visit their provider.