68% of patients with payments of $500 or less did not pay off the full balance
Healthcare organizations are starting to acknowledge that patients collections are one of their largest revenue cycle challenges. It costs four times as much to collect from a patient as it does from an insurance company. Thanks to the increase in high-deductible insurance plans, patients now share a greater portion of their medical costs through co-pays and coinsurance. Yet, if patients leave at the time of service without paying their bills, existing revenue cycle channels and tool sets are inadequate to collect self-pay balances. AccessOne MobilePay changes the expectations of patient billing by accessing patients where they live – on their mobile phones.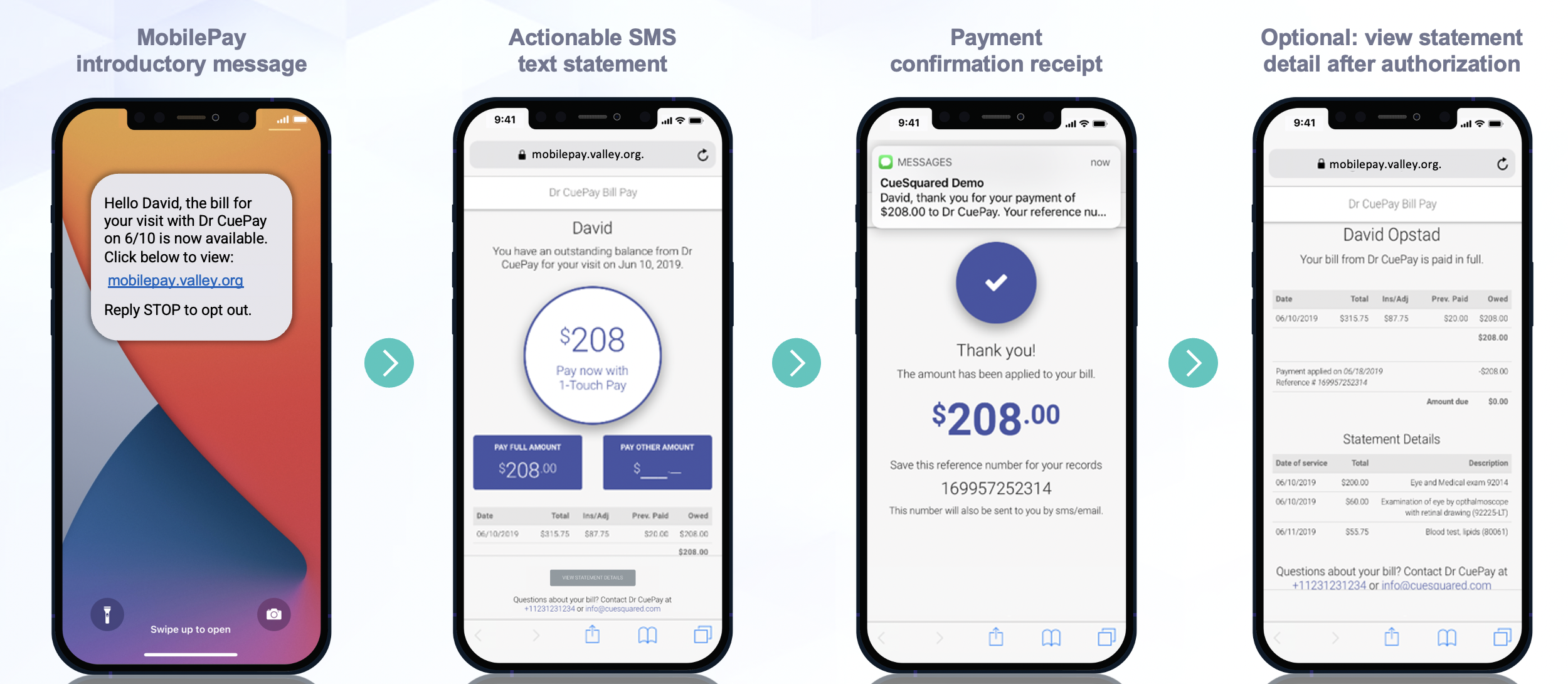 AccessOne MobilePay is a text messaging-based payment solution for the smartphone era
AccessOne Moible transforms patient statement data, readily available in all practice management systems, into actionable SMS text-based statements. Patients make payments within hours of receiving MobilePay™ notifications to accelerate cash, reduce costs to collect and provide an easy consumer payment experience patients have come to expect and receive in other aspects of their lives.
There is no application to download, no portal to log into, and best of all no paper statement to dig out of the recycling bin; patients simply and securely receive statements via text message and make direct payments. MobilePay™ is HIPAA, PCI and TCPA compliant; data security is maintained through encryption and tokenized

Accelerate Payments
Receive payments within hours of sending the first text notification.

Increase Patient Revenue
Reduce outstanding balances by providing a convenient way to pay

Reduce Collection Costs
Collecting payments more quickly means less statements to mail, less calls to collect, and less reliance on collection agencies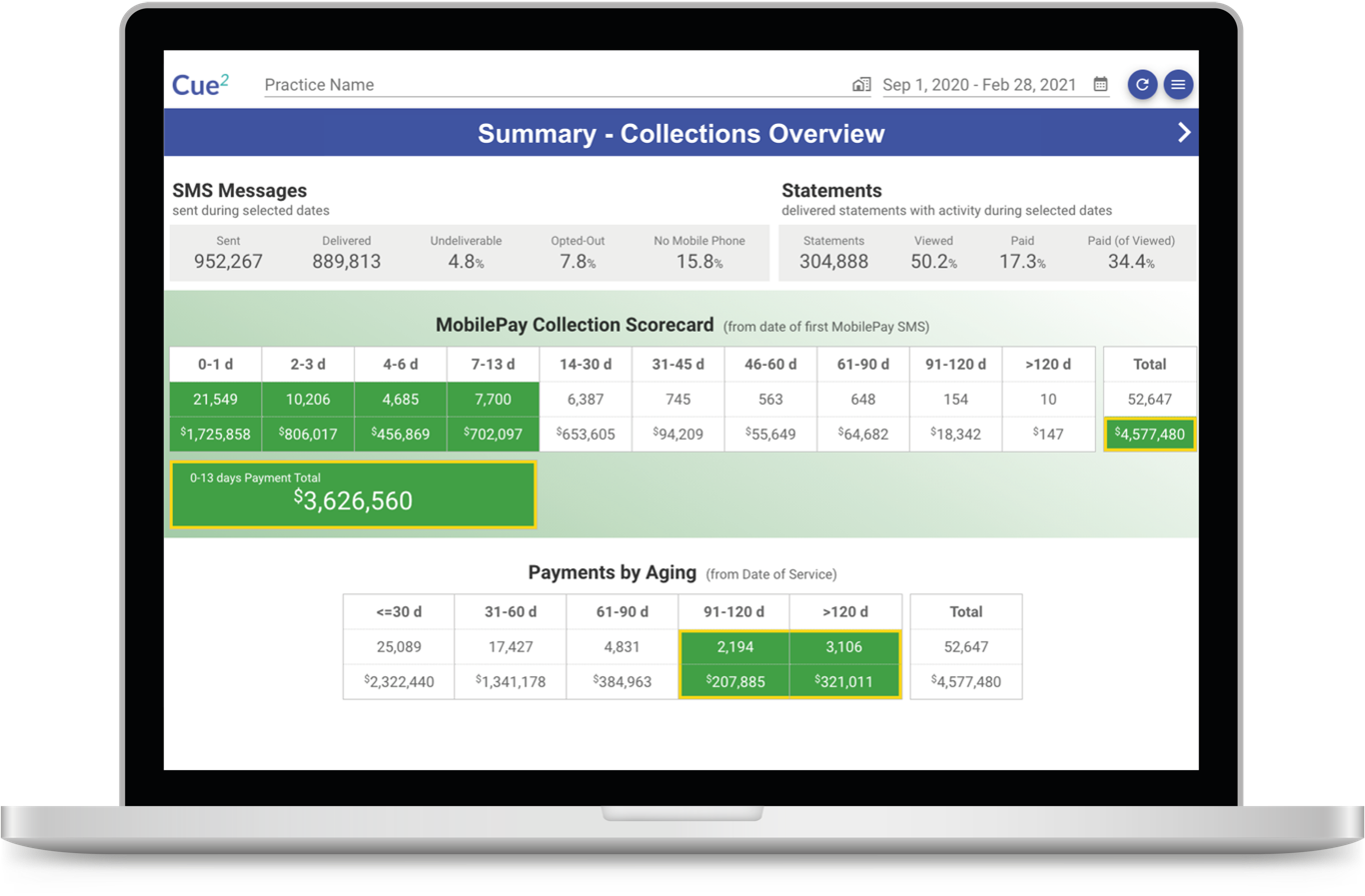 Accelerate Payments
Up to 40% of patient payments are received within 24 hours of the first notification sent on day one, with up to 85% being received within six days of initial notification thanks to MobilePay. While the inability to pay is sometimes the issue, often the real challenge is overcoming the inconvenience of most payment channels: paper statements end up in a pile with junk mail, phone calls go to voicemail unreturned, and portals aren't signed up for. Making it easy for patients by texting them their statement and providing a simple, efficient way to pay can get needed revenue into your practice much quicker than before. Say goodbye to the slow collection of patient payments and months of outstanding DAR facing most healthcare organizations today.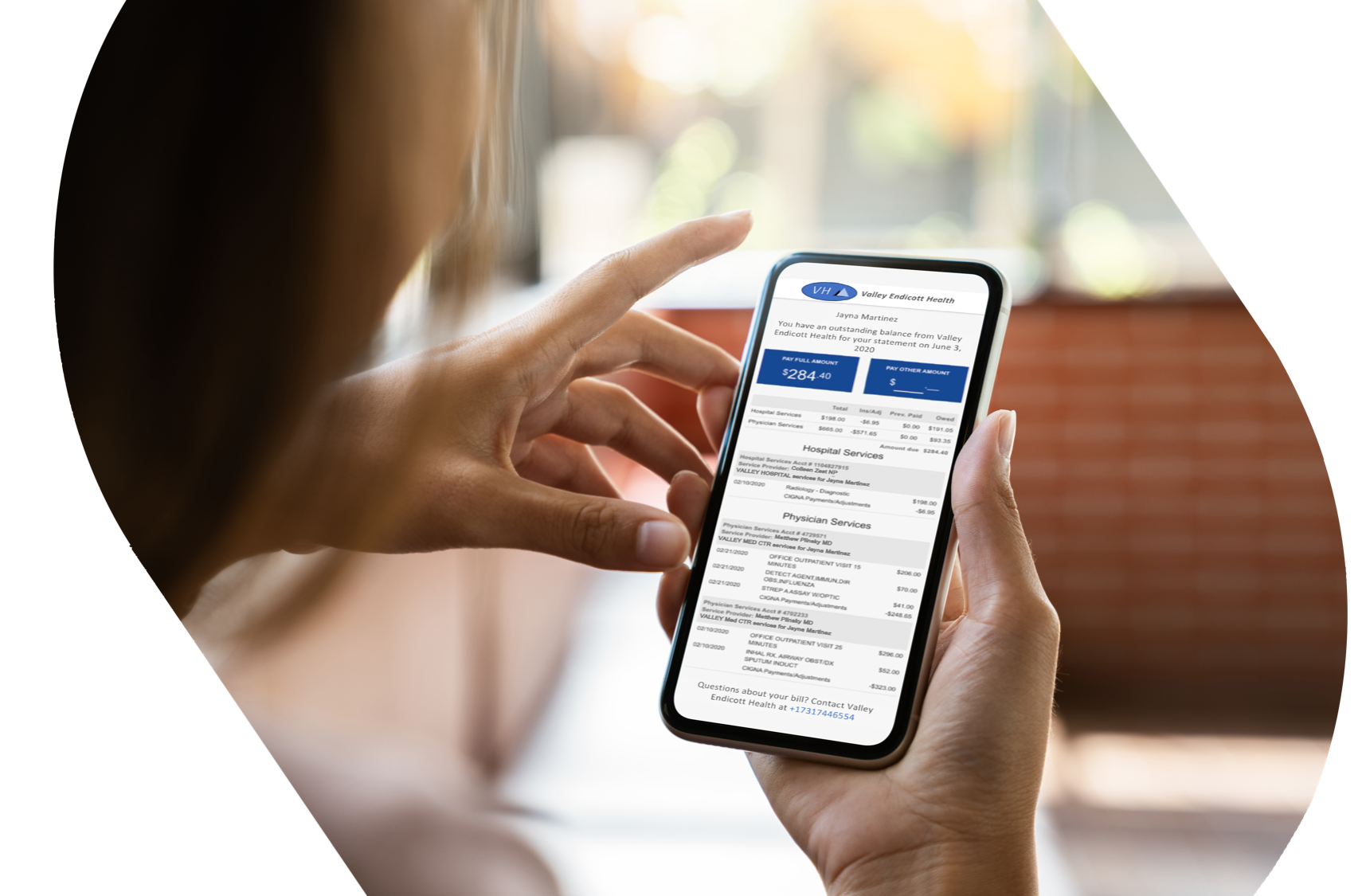 Increase Patient Revenue
Revenue is essential to any business, and medical practices are no exception. With patients now bearing more of the responsibility for their healthcare costs than ever before, that can create challenges for practices when it comes to getting paid. With AccessOne MobilePay, our customers have measured increases in patient revenue received of up to 32%. That makes a big difference to keeping your practice's bottom line healthy.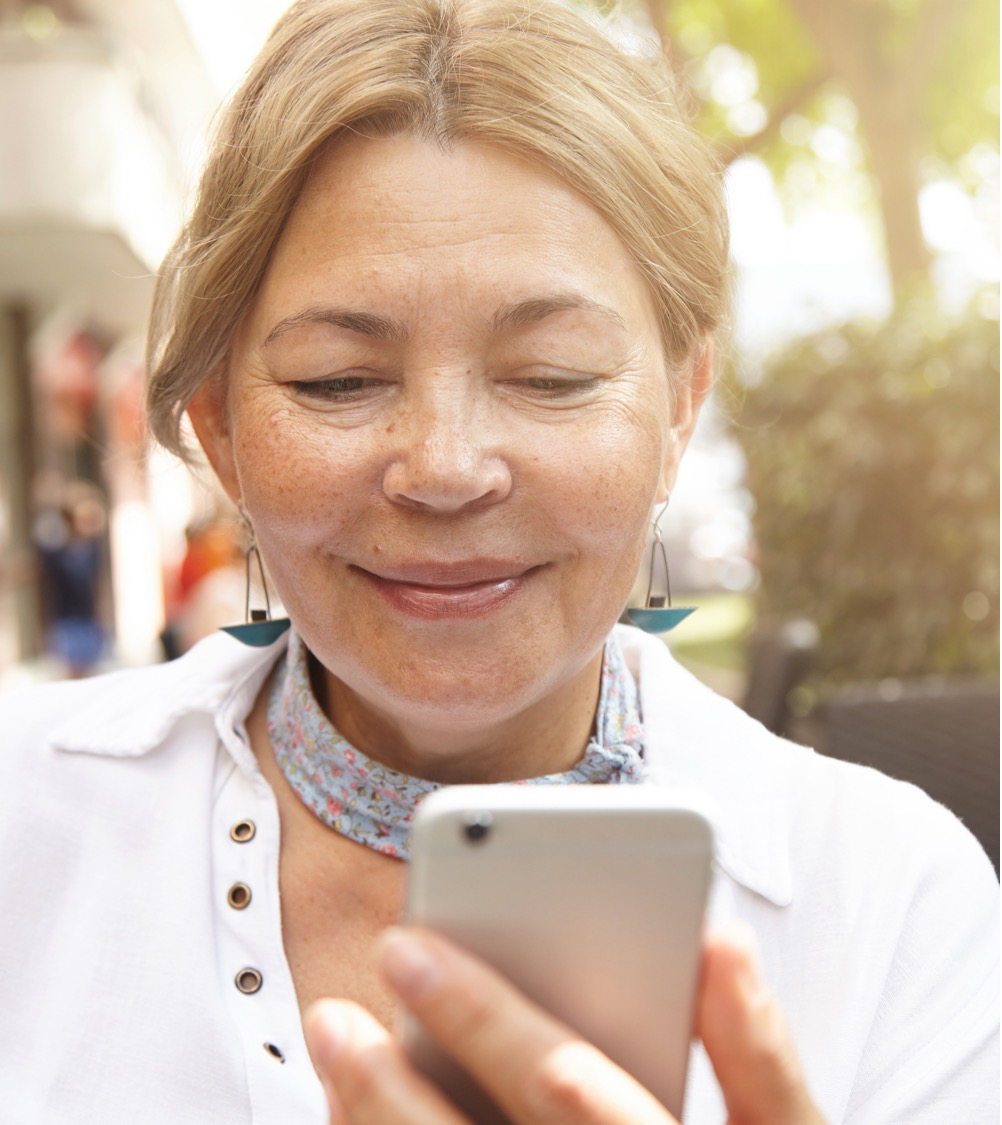 Reduce Collection Costs
The longer a debt is outstanding, the more it costs. Between paper statements to be mailed, staff time on the phone trying to collect, and ultimately needing to pay a collections agency, unpaid patient balances can cost your practice a lot of money. With AccessOne your practice can cut those collection costs in half by reducing the number of statements to be printed and mailed, spending less time making collections calls, and reducing the need for collections agencies, allowing you to keep more of the revenue you receive.