Reduce staffing burdens
Increase revenue potential
Provide care continuity
Engage patients in care management
Increase your clinical, financial and operational opportunities by adopting a hybrid model of care where traditional, in-office visits are complemented with and augmented by a comprehensive, virtual care program.
Carium is an easy, comprehensive and flexible platform enabling you to rapidly deploy your vision for an efficient, cost-effective, complete virtual care program.
Reimbursement opportunities with programs such as:
RPM and CCM
EMR integration
Real-time, real-life relevant data
Disease-state agnostic
Configurable alerts and automations
Improved clinical outcomes
Demonstrated patient satisfaction
Scalable and expandable
Download our 2022 KLAS Emerging Technology Spotlight Report here.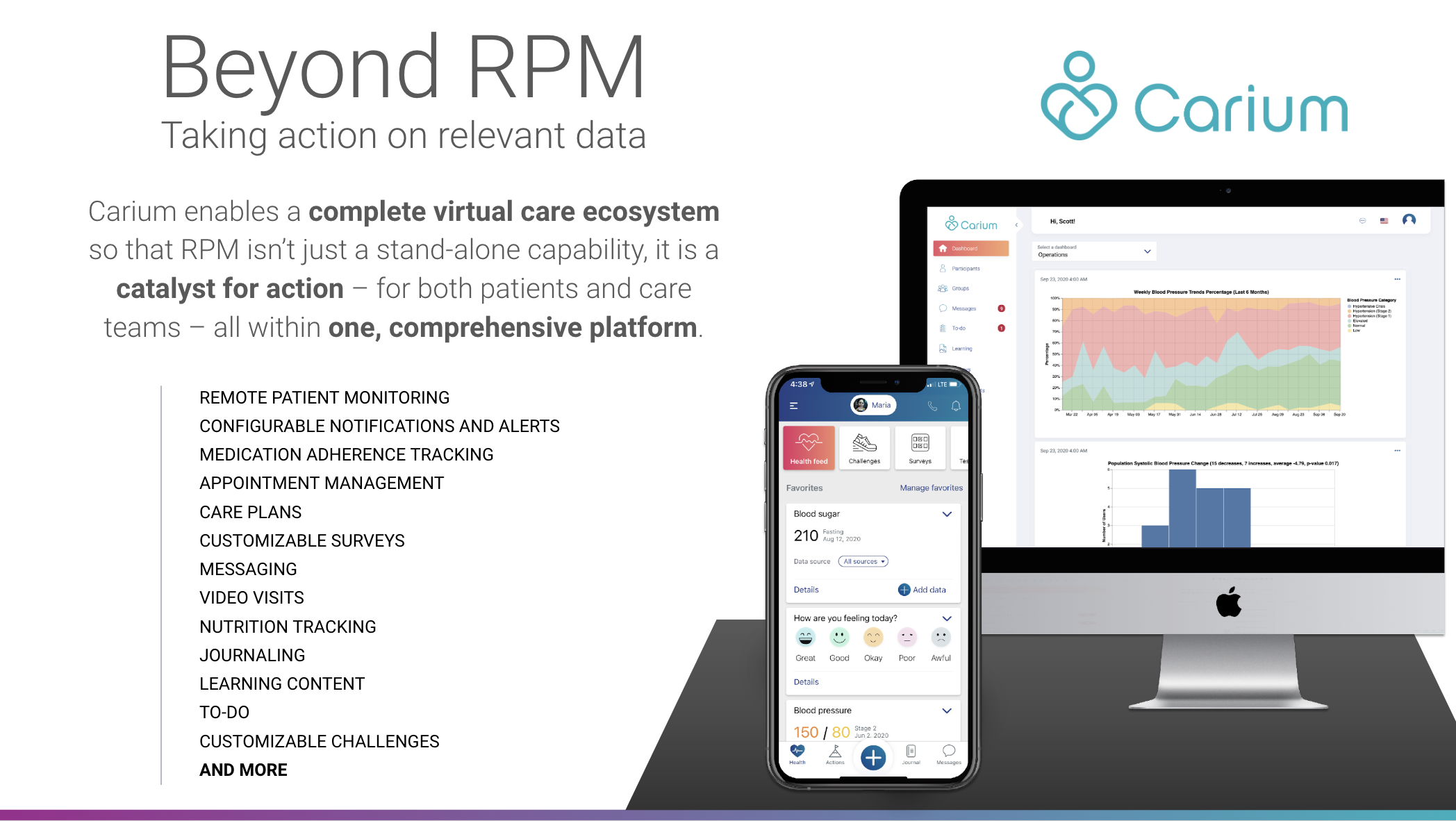 Carium's Remote Patient Monitoring Platform